Asanduff Concrete Blocks Manufacturing
Concrete Blocks Manufacturing Company Accra
Asanduff Blocks Factory is a leading figure in the concrete blocks manufacturing business, catering a variety of clients from all over the world. We provide long-wearing sturdy blocks specially designed to fit your particular needs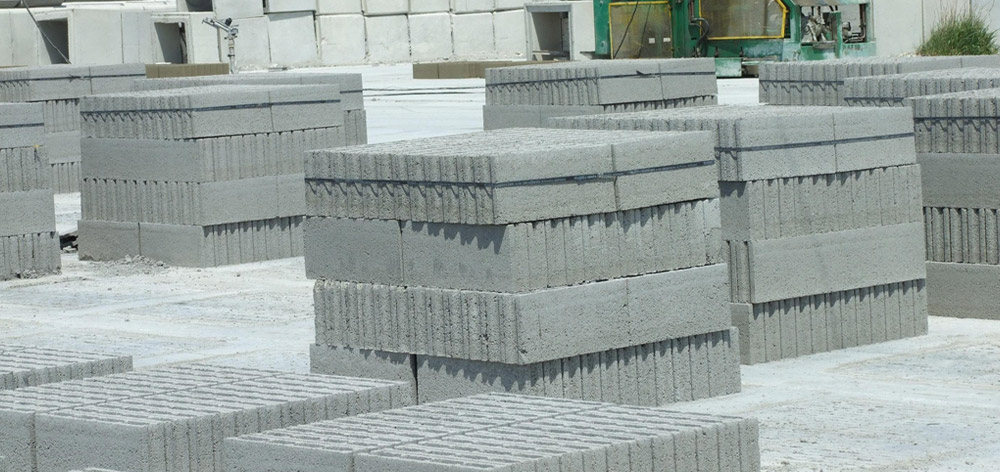 At Asanduff Blocks Factory, we have the highest regard for customer satisfaction and ensure quality above everything. Whether you are thinking of building a residential building or a commercial plaza, our diverse team of professionals and state of the art machinery guarantee the best quality.
We have many production sites specializing in the manufacturing of Building Blocks, Concrete Pavers, Kerbstones and Slope Protective Blocks.
The following points will give details regarding each category of concrete blocks:
Affordable Hollow Building Blocks:
At Asanduff Blocks Factory, we manufacture both solid and hollow building blocks depending upon the customer requirements. The materials used for the production are Quarry Dust and Sandcrest.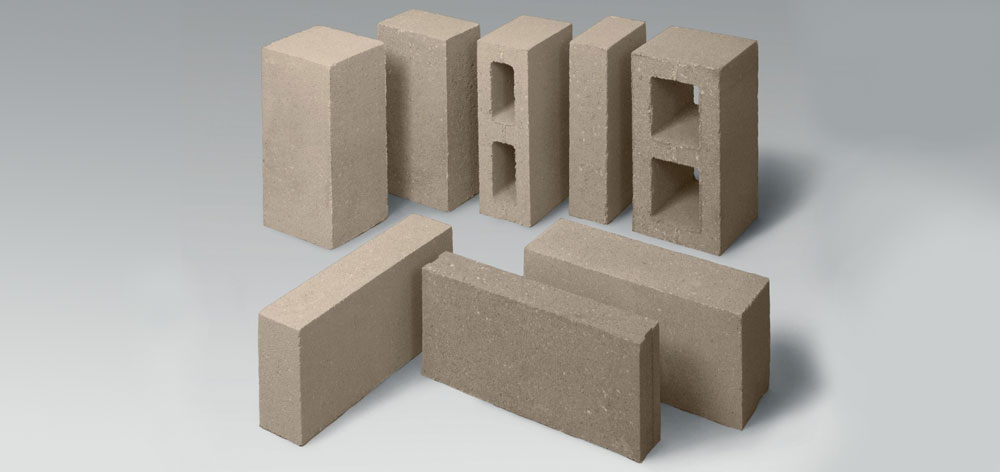 We produce the following building blocks:
A. 400mm x 200mm x 100mm (4 Inches)
B. 400mm x 200mm x 125mm (5 Inches)
C. 400mm x 200mm x 150mm (6 Inches)
D. 400mm x 200mm x 200mm (8 Inches)
The designs are available in both solid and hollow. However, we are not limited to these types only, whatever your style and design we have the expertise and machinery to get it done.
High Quality & Latest Style Paver Blocks:
If you want pavers designed according to the latest styles and patterns to adorn your courtyards, Asanduff Blocks Factory offers a wide variety. The material used for the production of concrete pavers is Quarry Dust.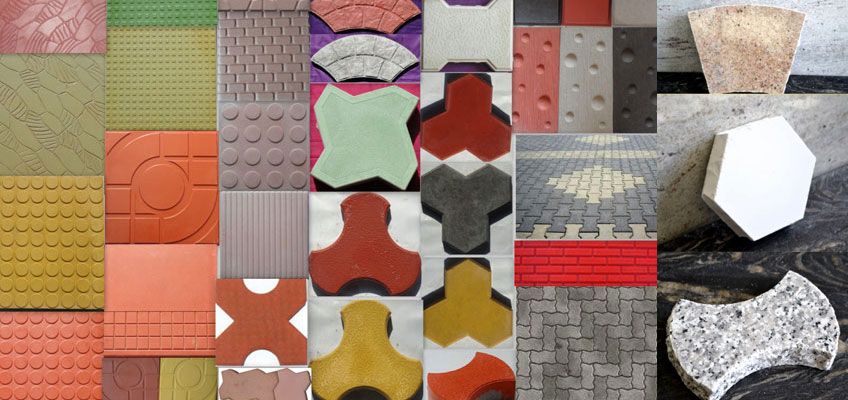 The pavers we produce include but are not limited to the following mentioned below:
A. Rectangular (Grey) – 100mm x 200mm x60mm
B. Rectangular (Grey) – 100mm x 200mm x80mm
C. Rectangular (Grey) – 100mm x 200mm x60mm
D. Rectangular (Colored) – 100mm x 200mm x60mm
E. Rectangular (Colored) – 100mm x 200mm x80mm
F. Zig Zag – 100mm x 80mm x 60mm
G. Colorado – 40mm X 80mm x 60mm
H. Damru – 35mm x 80mm x 60mm
I. Cosmic – 30mm x 80mm x 60mm
J. Roman- 60mm x 80mm
K. Interlocking (Grey) – 160mm x 200mm x 60mm
L. Interlocking (Colored) – 160mm x 200mm x 60mm
M. Interlocking (Grey) – 160mm x 200mm x 80mm
N. Interlocking (Colored) – 160mm x 200mm x 60mm
We also produce customized concrete paver blocks depending upon customer specifications.
Custom Kerbstone Designing Option Available:
The material used for the manufacturing of Kerbstones is again Quarry Dust. The variation of Kerbstone we produce most commonly is
Kerb 140mm x 600 x 300mm
In addition, different Kerbstones can be designed on order.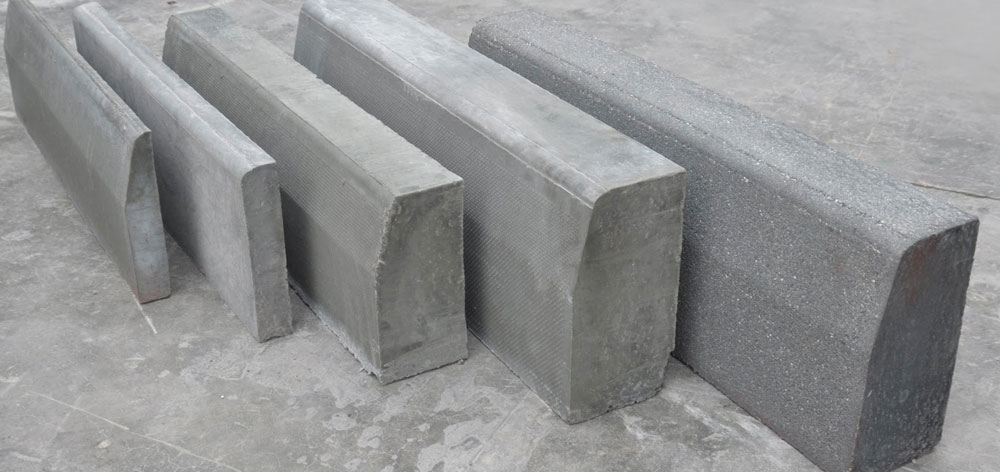 Slope Protective Blocks Manufacturing Services:
We also produce slope protective blocks at client request.
Our several production sites enable us to cater clients' needs on time and you can rest assured we will get the work done under the timeframe specified.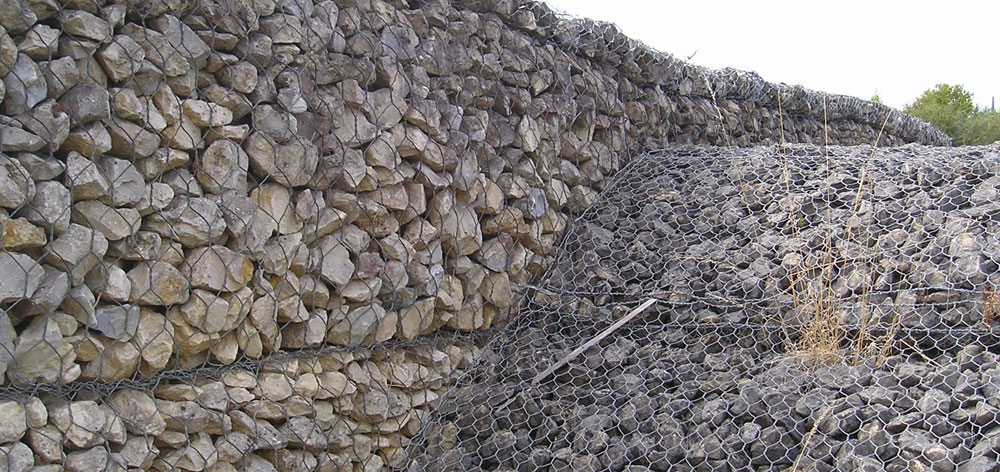 Our team of specially selected professionals inspect the raw materials like Quarry Dust, Cement, Sand and Aggregate coming in and make sure they are the highest quality. Aggregates include gravel, crushed stone, clay and materials like scoria etc. The raw materials are then stored in properly maintained storage bins. The raw materials can then be transported to the mixer (which is also called a batcher) as needed. At our facilities two types of mixers are available, planetary and horizontal. The raw material is mixed in the batcher or mixer for some minutes and carefully controlled amount of water is added.
More Durable Concrete Blocks:
We also add high quality water repellants in our block mixture to make it more durable. The mixture is then transferred to different molds to be shaped into different designs depending upon the clients' specifications. The blocks after molding are baked at high temperatures. Once baked, the blocks then go straight to storage from where they are shipped to the client.